Facts about Induism
(Induism is Different From Hinduism)
Birth Place: The Lost Lemuria Continent; In Tamil, it was called as "Ilamai Muriyaa Kandam" meaning 'Land of Virgin Soil'.
Period: 43,71,101 B.C. as per Christian Era, which is known to all today. In Indu Religion 43,73,108 years before as of 2007 A.D
Language: Tamil Language, as this is the Mother tongue of Pathinen Siddhars
Places of Worship: 108 'Thiruppathi', 243 'Satthi Peedam', 1008 'Seevaalayam' (Sivaalayam)
Protectors of Induism: 48 Types of Pathinen Siddhar 'Peedaathipathi's Preachers of Induism: 48 types of Siddhars, 48 types of gods, Divinators of this entire World
Theory Books of Induism: 48 Types of Primary Books including Four 'Marai', Four 'Murai', Four 'Neri', Four 'Vedam'.
Benefits of Induism: Shaping and Improving the 1)Individual Life, 2)Family Life, 3)Social Life, 4)Political Life of All human beings on this Earth.
Induism, in a nutshell is,
Respecting the Elders and Worshipping the Ancestors.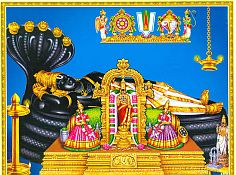 All over the World, every religion follows this same principle of either worshipping and following the teachings of the ancestor who started that religion or worshipping the god seen/experienced by the founder of that religion. Hence, every person in this world is an Indu only. That is why, Induism accepts every religion of this world and there is no such thing as conversion to Induism.